You can have your slice of tranquility just steps from your door.
Imagine coming home after a long day, and you step outside into a bubbling hot tub. You can relax and wash away the day's stress. The soothing jets can ease muscle tension, improve blood circulation, and promote better sleep. It's like having your personal wellness retreat steps away from your door.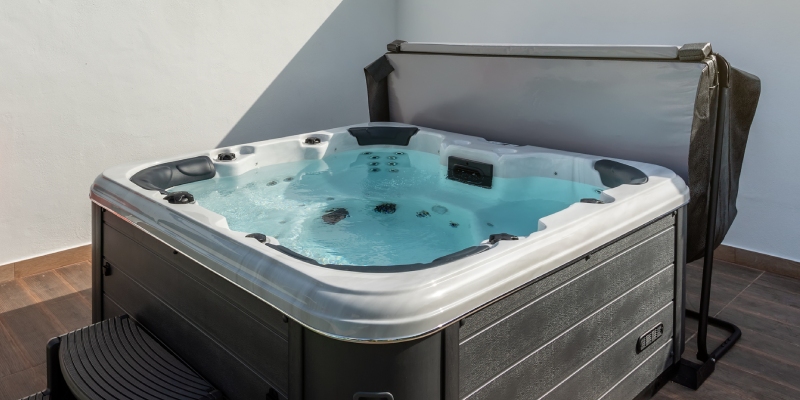 Think of a hot tub as your private oasis, an all-season escape in Southern Shores, North Carolina, whether it's a brisk winter evening or a balmy summer night. Hot tub installation is the key to making that dream a reality, and we're here to make it happen at Celestial Pools.
We understand that every homeowner has preferences and space considerations. That's why our hot tub installation services are all about customization. We work closely with you to select the perfect location to match your vision. Your hot tub becomes integral to your outdoor living space, seamlessly blending style and functionality.
When you choose us for your hot tub installation, you choose a dedicated professional team passionate about delivering excellence. Our technicians handle every aspect of the installation process, from site preparation to electrical connections, ensuring your hot tub is set up safely and efficiently.
Don't wait any longer to transform your backyard into a haven of relaxation and luxury. Reach out to us today to schedule a consultation and explore the world of hot tub possibilities. With our expert installation services, you can have your slice of tranquility just steps from your door. It's time to dive into luxury—immerse yourself in the soothing waters of a hot tub and let the day's cares fade away.